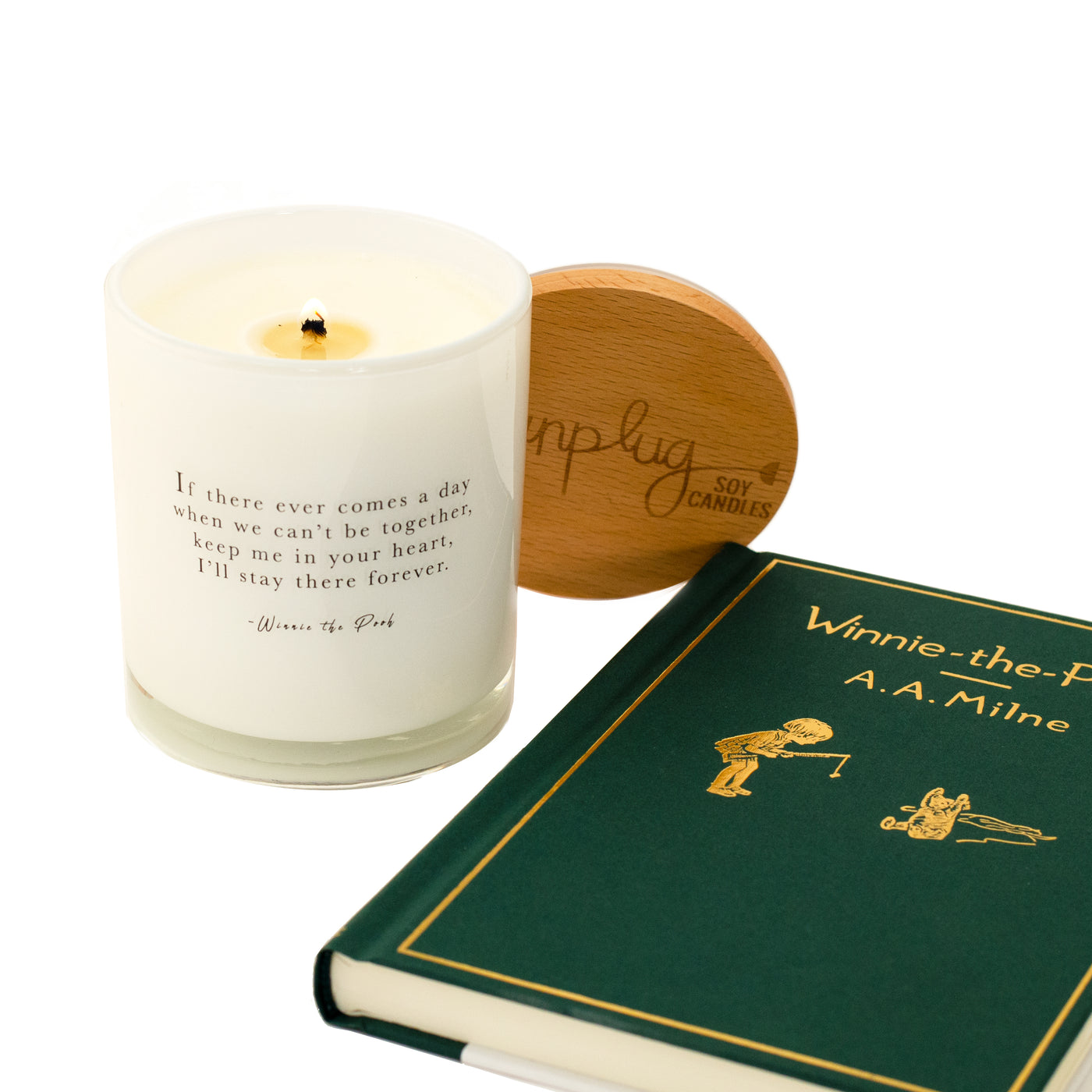 Winnie the Pooh Candle Set
$29.95 USD
Endless lessons about life, love and friendship can be found in the timeless wisdom of Winnie the Pooh.

For over ninety years, Winnie the Pooh and his friends have sparked delight within children of all generations. Celebrate this "silly old bear" today or on his special holiday (January 18) with a lavender scented soy candle showcasing the famous quote, "If there ever comes a day when we can't be together, keep me in your heart, I'll stay there forever." -Winnie the Pooh. Included in the set is the beloved classic 1926 hardcover edition of Winnie the Pooh.

Soy candle measures 4.25" H and comes with a wooden lid.
Keep candle out of reach of children and pets. Do not trim the wick for the first burn, but make sure it is kept lit for 2-3 hours. Burn candle in well-ventilated area on a heat-resistant surface and away from drafts. Keep wick trimmed to 0.25". Discontinue burning when wax has reached 0.5" from bottom.
Book measures 7.8" L x 5.5" W.