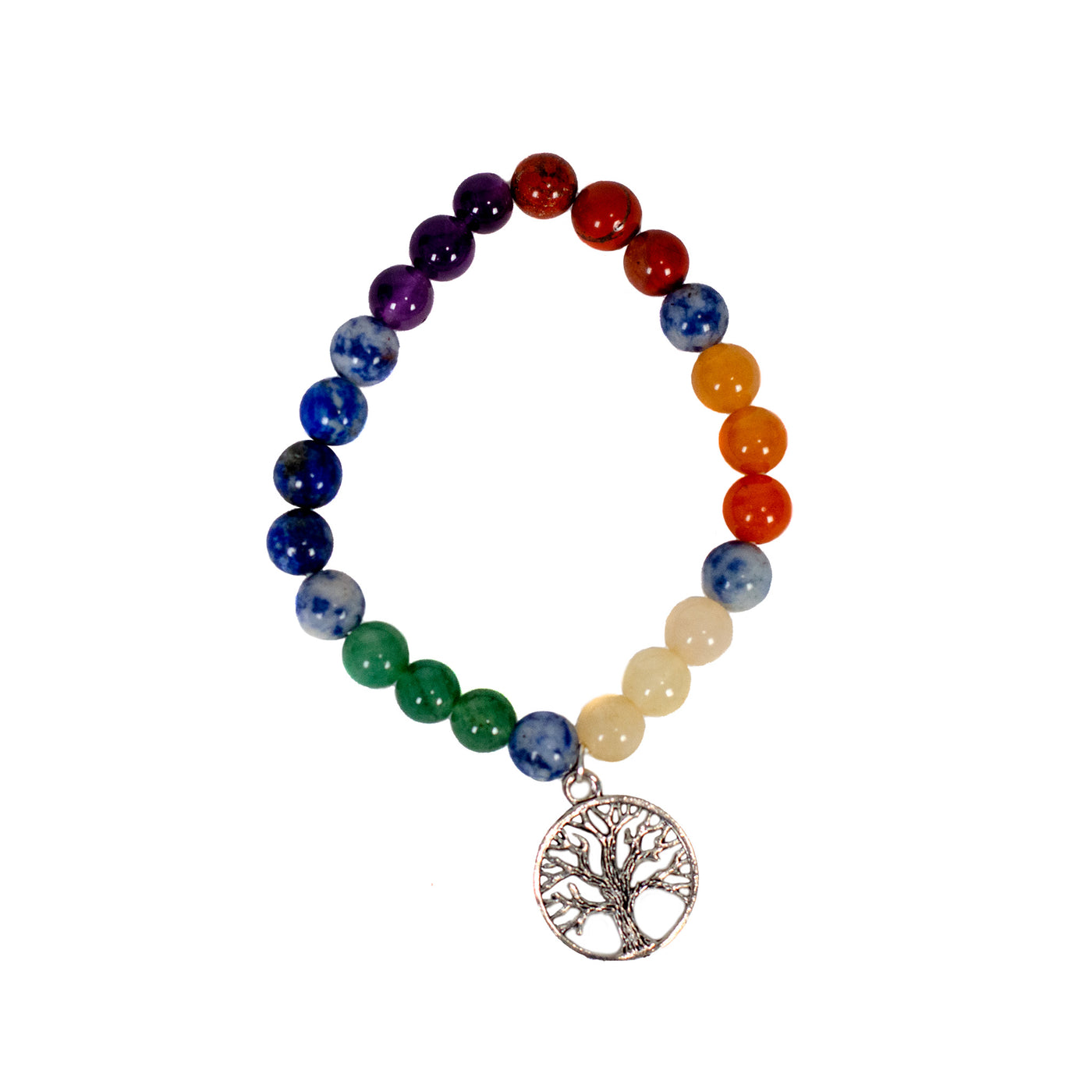 Tree of Life Charm Bracelet
$9.95 USD
The tree of life is a symbol of hope, a fresh start on life, and positive energy. The tree of life represents the afterlife, and connection between the earth and heaven. The 7 different gemstones represent each of the 7 chakras in our bodies.
Bracelet is made of 8MM thick beads. One size fits all.
This bracelet stacks well with our Rose Quartz and Amethyst bracelets.
Due to the nature of these naturally occurring crystals, please allow for slight color differences.