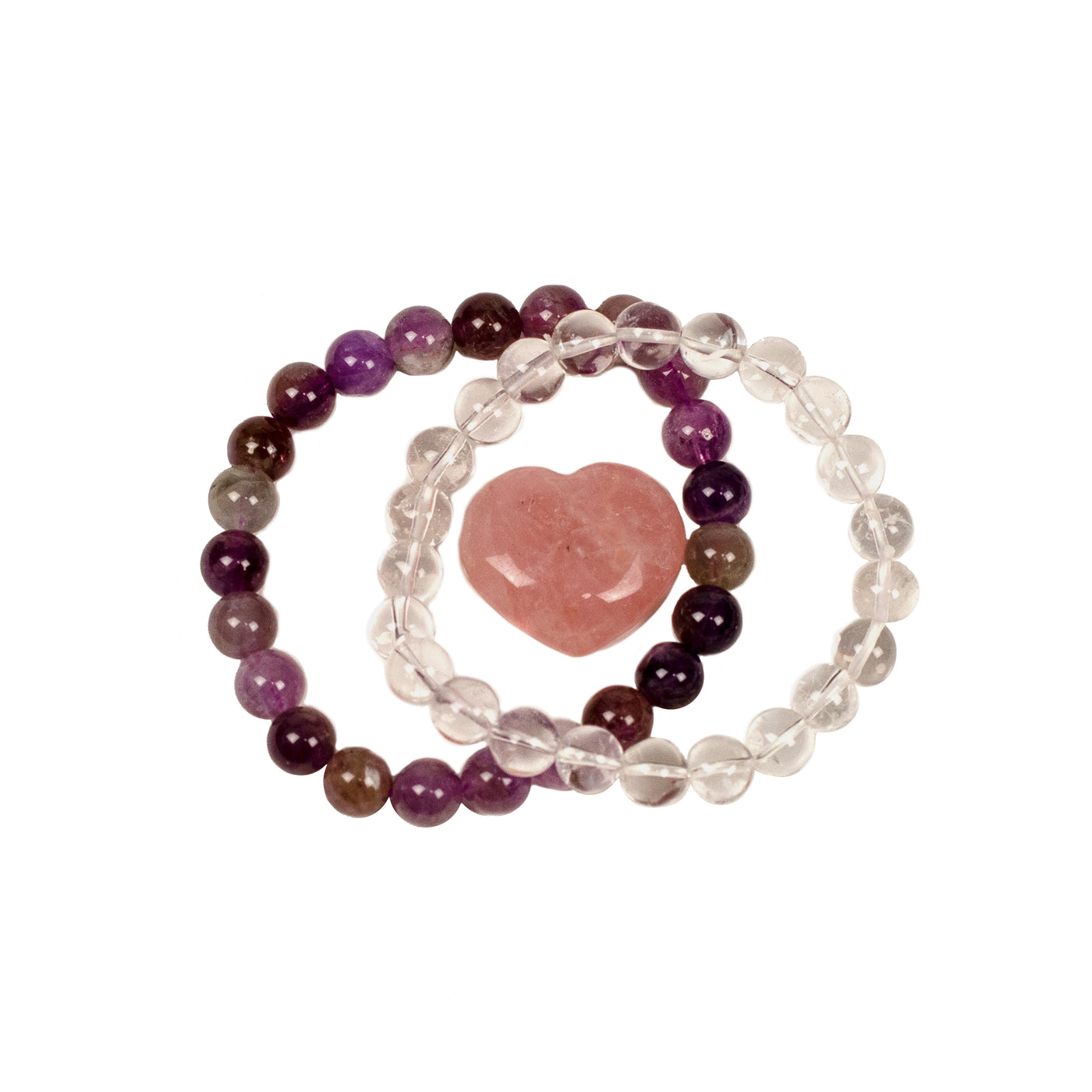 The Tranquility Gem Set
$14.95 USD
Included in the set is one Clear Quartz bracelet, one Amethyst bracelet, and one Rose Quartz heart to promote a sense of tranquility no matter what circumstances you are faced with. Clear Quartz has been referred to as the "master healer" and will amplify energy and thought. Amethyst acts as a natural stabilizer for stress while soothing irritable moods. Rose Quartz promotes deep inner healing and peaceful feelings. Together, these stones form a powerful trifecta for maintaining positive energy and an optimistic outlook.
Bracelets (2) are made of 8MM thick beads. One size fits all.

Due to the nature of these naturally occurring crystals, please allow for slight color differences.