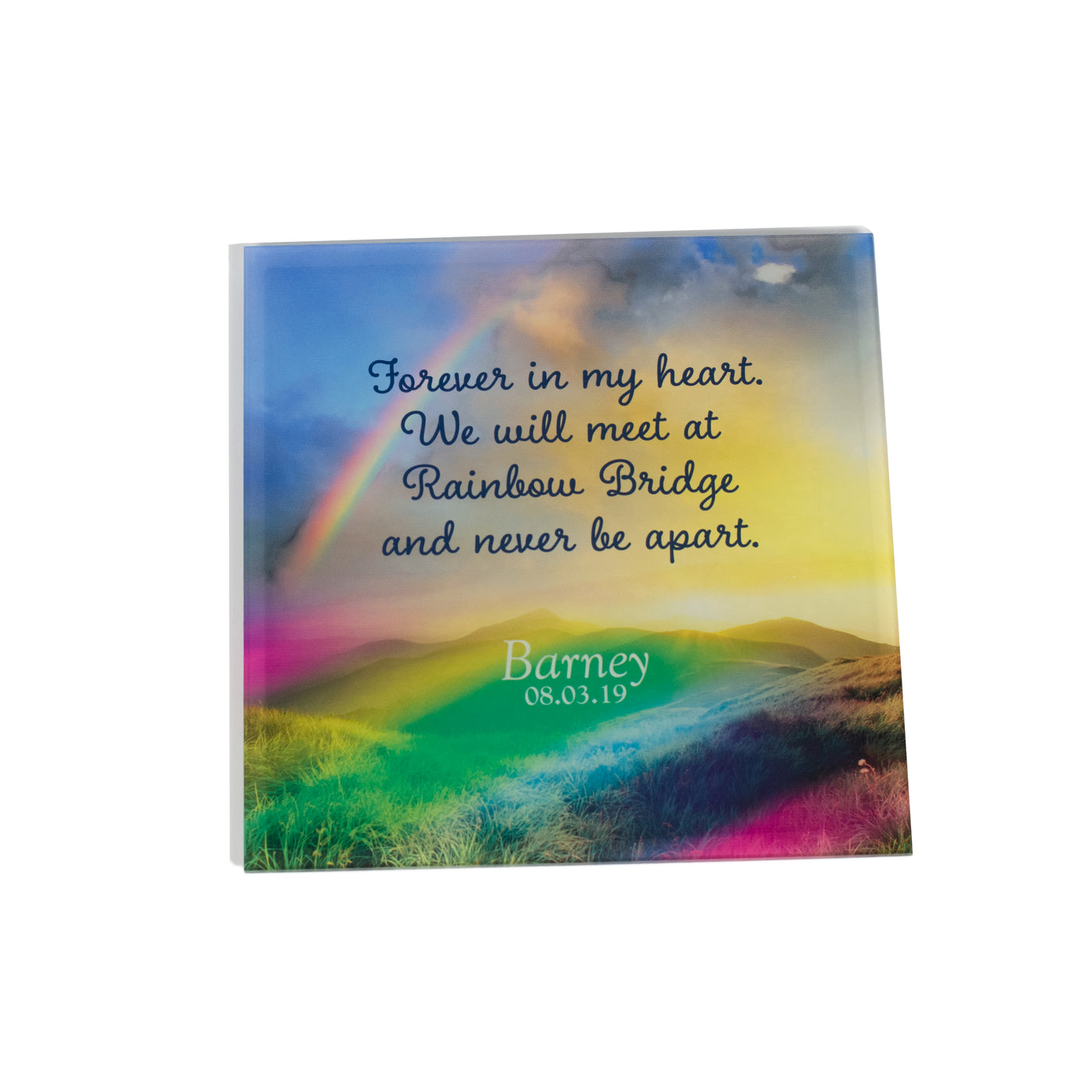 Personalized Prints
$24.95 USD
Made out of 100% acrylic with foam core backing, these vivid prints can be hung on the wall (screw included) or displayed on a trivet. Personalize yours and view it as a reminder of a special person, pet or date.
The Rainbow Bridge print gives us the reassurance that we reunite with our beloved pets in the afterlife.
Starry Night reminds us to look up at the sky to remember our lost loved ones.
Print size is 8" x 8"
Due to the personalization of this item, please allow 7-10 business days for this item to be customized.
If you are purchasing through Facebook Shop, we are aware there is no field to add personalization. For the time being, please order directly on our website or send us an email with what you would like to be printed.