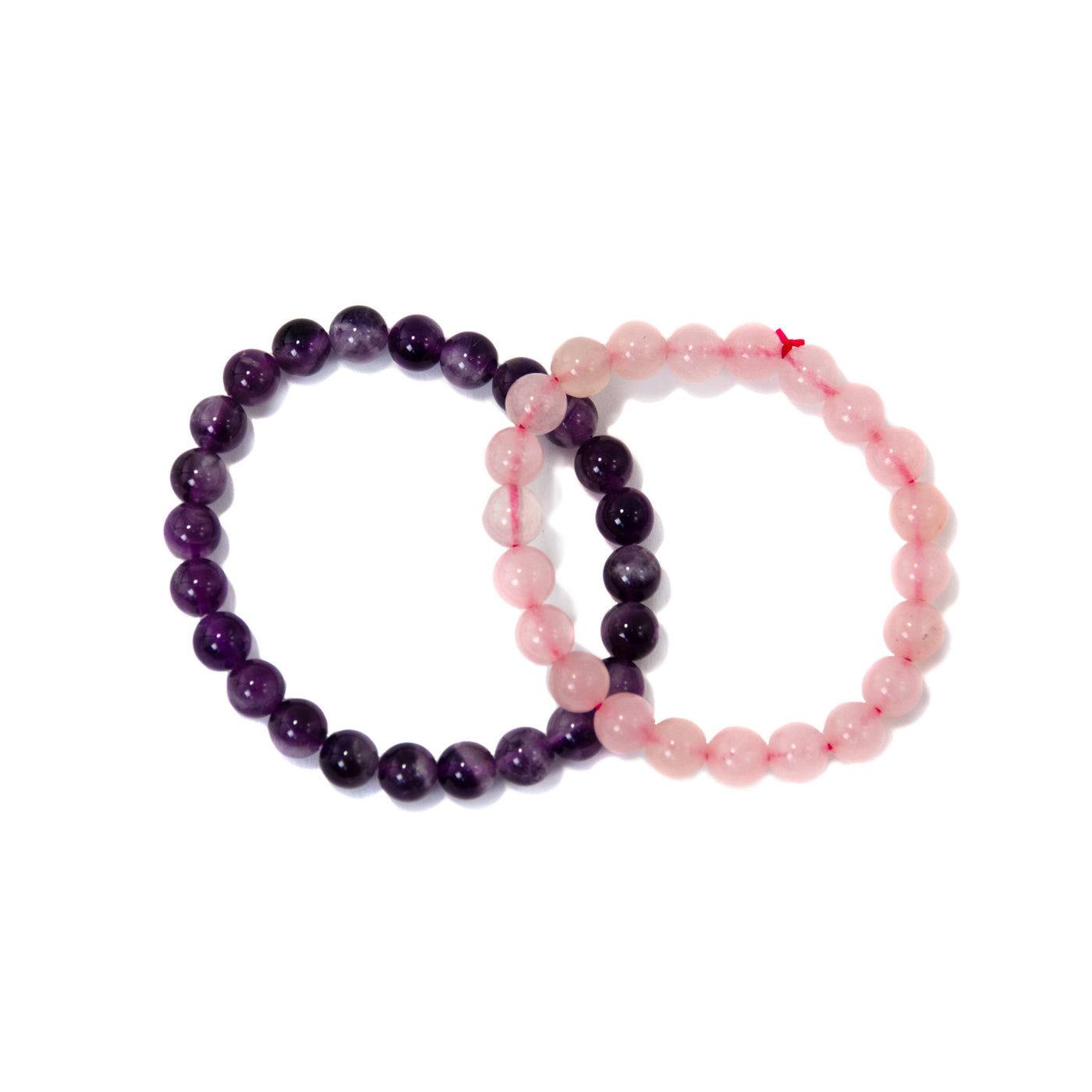 Healing Gemstone Bracelet Set
$14.95 USD
Included in the set are one Rose Quartz bracelet and one Amethyst bracelet to remind you that life comes full circle and that grief is only temporary. Amethyst alleviates sadness and negative thoughts in times of grief, activates spiritual awareness and opens intuition. Rose Quartz purifies and opens the heart at all levels to promote love, self-love, deep inner healing and feelings of peace and comfort in times of grief.
Bracelets (2) are made of 8MM thick beads. One size fits all.
Due to the nature of these naturally occurring crystals, please allow for slight color differences.